About First Fidelity Mortgage, Inc.
At First Fidelity Mortgage, Inc., our highly experienced mortgage brokers in Louisville, KY, each with over 15 years of experience, give the personal service you deserve. Contact our expert mortgage brokers in Louisville, KY at First Fidelity Mortgage, Inc., to know more about the mortgage services we provide.
First Fidelity Mortgage, Inc. established in 2012 with the goal to provide low cost mortgage rates and superior customer service. Our loan officers combine for over 45 years of experience in the mortgage industry. Please contact us anytime and see for yourself how we separate ourselves from other mortgage lenders.
---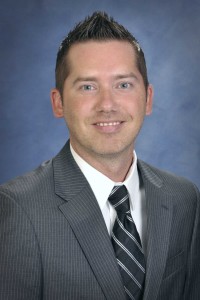 Matthew Ansert
Senior Mortgage Advisor / President
NMLS ID: 39241
Direct Phone: (502) 632-4468
Mobile Phone: (502) 876-0815
Email: matt@ffmlending.com
Bio
Matthew Ansert is the President/Co-Owner of First Fidelity Mortgage, Inc. A Louisville native; he graduated from St Xavier High School and University of Louisville with a major in Accounting. Soon after graduating he started his career as a mortgage loan originator and now has over 15 years' experience in the industry. He is a firm believer in customer service excellence, communication, and is personally involved with all his clients throughout the entire home loan process. Matthew and wife Sarah, have a young daughter Reagan, and two dogs Duke and Sully. He enjoys spending time with family and friends, playing golf and avid sports fan of his Alma Mater U of L.
---
David Setters
Senior Mortgage Advisor / Vice President
NMLS ID: 38834
Direct Phone: (502) 632-4470
Mobile Phone: (502) 468-4928
Email: david@ffmlending.com
Bio
David Setters is a founding partner of First Fidelity Mortgage, Inc.; a mortgage broker helping his clients achieve the American dream of home ownership. He has lived in Kentucky his whole life and loves the home town feeling Kentucky brings. He graduated from the University of Kentucky Magna Cum Laude with departmental honors in Finance and Economics. Passionate about financial markets and the economy, David started work in the mortgage industry in 2005 and has been helping clients ever since. The key to his success as he will tell you "care for every client/loan as if it were your own." He works hard to ensure that his clients are getting some of the lowest rates in the industry and the best loan products available. Although passionate about his business and the financial markets, David's drive and motivation come from his wife Laura and their three children Mason, Elizabeth, and Juliet.
---
Michael Hurt
Senior Mortgage Advisor / Vice President
NMLS ID: 57602
Direct Phone: (502) 632-4463
Mobile Phone: (502) 432-4307
Email: mike@ffmlending.com
Bio
Michael Hurt grew up in western Kentucky and graduated from Mayfield High School in 1986. He attended Murray State University through 1991 majoring in Math and Education. He relocated to Louisville, KY in 2001 and pursued a new career in the mortgage industry starting in 2004. From the very first day he started doing mortgages, it has never felt like work to him. He enjoys getting the opportunity to help clients, whether it's through a refinance or purchase of a new home. He treats every client as if they're family and gives them the service and knowledge that everyone should receive when making an important financial decision. Michael is married to his wife Jennifer, and has one daughter (Emily), and two stepsons (Seth and Kerrick). His hobbies include golf, basketball and watching collegiate sports and NFL football.